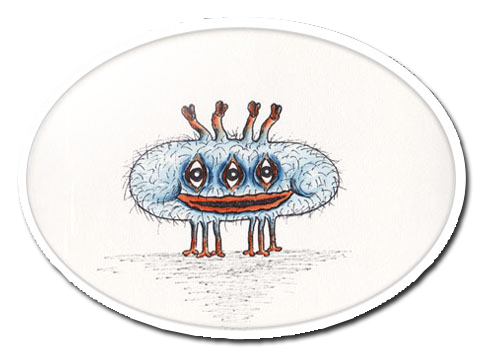 Plutonians
Eeks! They look weird, Squeaky," said So-Ying.
"They probably think the same about us."
"Why do they need so much hair?" asked Bryan.
"Pluto is extremely cold and so they need the hair to keep warm. The four short arms on top of their heads are extendable to as long as four feet. As for the six legs, they are extendable up to six feet long. Besides the three eyes in front, they also have three eyes at the back of their heads. When they are threatened, they will curl up into a hard furry ball to protect themselves."  …
---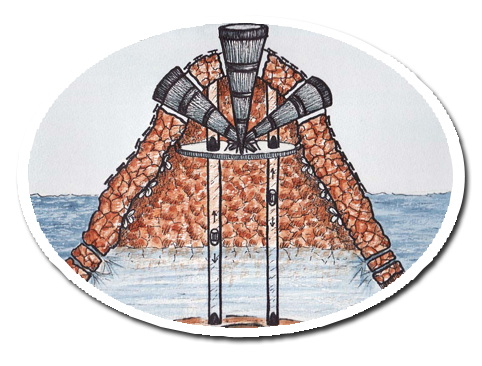 Mercurian Observatory
When we reached the observatory, the boys were astounded by the sheer size of three gigantic telescopes. They felt like a rat next to an elephant. The telescopes protruded out of the cave and there was a transparent and elastic membrane around it to prevent the hot air in the atmosphere from entering the cave. Each telescope could be moved about up to a certain point allowed by the elastic membrane.
"Boys, welcome to our observatory. My scientists here built these gigantic telescopes to scrutinise and study our neighbouring planets as well as our glorious Sun. I am sure having a close-up look at the Sun is something you would find most fascinating …"